Polymer Products Long Lasting Urethane Recycling Star -- 

Developed to replace traditional Rubber recycling stars for single stream material recycling facilities (MRF's)
Exceptional wear resistance and cut/tear strength

Split design & molded nut – less time and less man-power for replacement

Longer lasting material with less overall weight.

Able to withstand temperature variations and wet/dry environments.
Value Proposition
More than double Rubber star life

Reduces annual purchases by as much as 25%
Lower maintenance and downtime for increased throughput.
Field Testing – High Impact Zone
Urethane vs. natural rubber side-by-side testings were performed at single-stream MRF utilizing a LUBO ONP and Glass screen machine.

Over 2 years of field testing.

Field test demonstrated that throughput and sorting efficiency were maintained while lifetime

extended.

Demonstrated 520 hours of operation in high-impact zone before replacement (2x rubber star lifetime)

Operations outside of impact zone should be significantly extended.
Available Sizes
330mm Urethane Star 6 Finger

235mm Urethane Star 12 Finger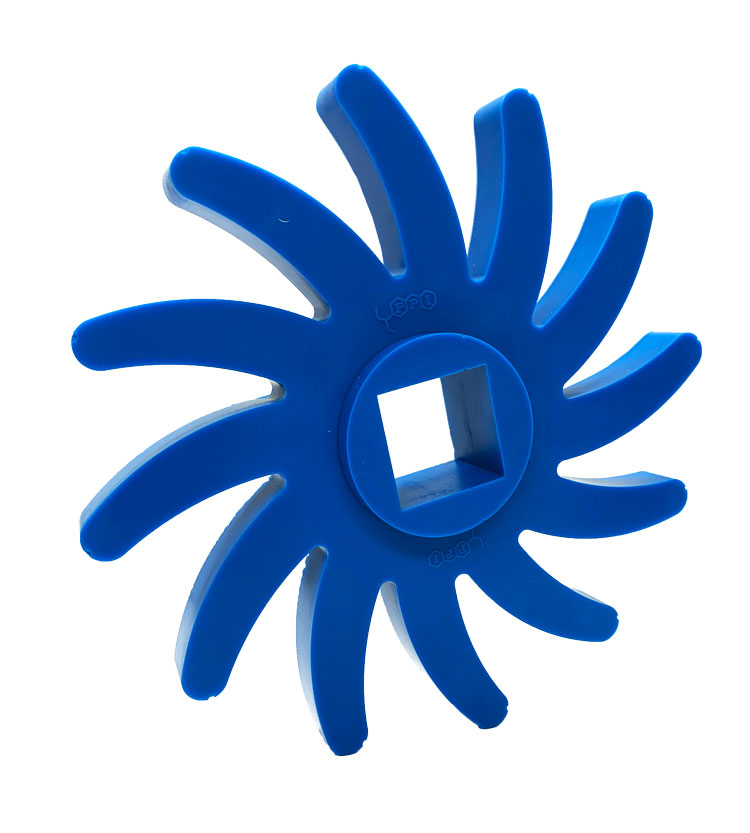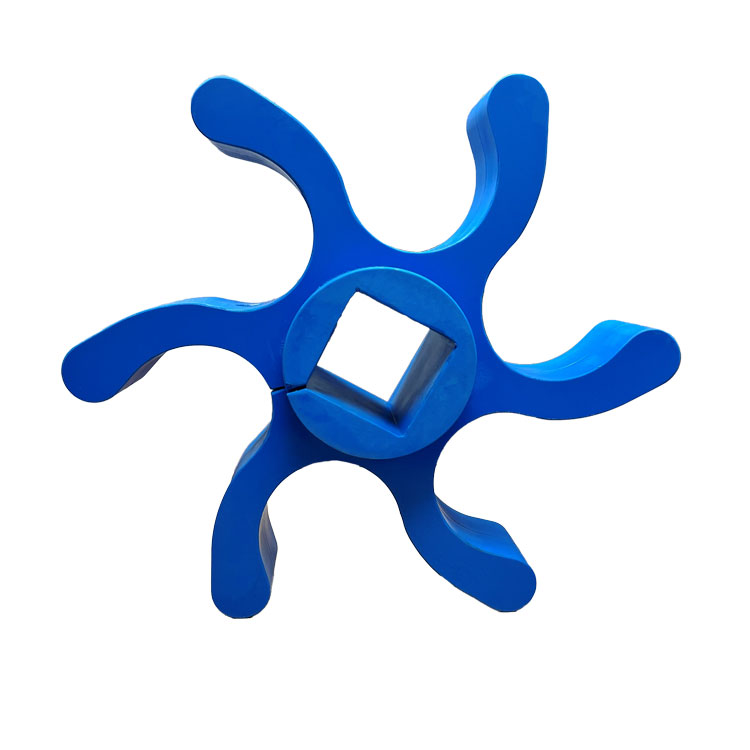 Material: Proprietary compound offers better wear and abrasion resistance
Performance: Last over 2X longer than the rubber star
Value: Reduces annual purchases by as much as 25%
Manufactured in our state-of-the-art facilities located right here in the USA